WHY OUR SON – A QUESTION OF FAITH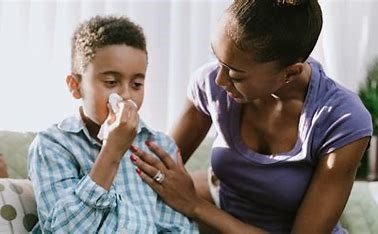 Looking for more inspiration?  Check out our sister site at Luminousnewsletter.com.  Below is an except of one of our articles
WHY OUR SON – A QUESTION OF FAITH
By
Bernetta Williams
It was dark when we started our early morning trek to Orlando with our two sons sleeping in the van. They knew the drill as we traveled in the wee morning hours to avoid some of the congestion of rush hour traffic. This was the vacation we had talked about and looked forward to almost yearly because my brother worked for Disney.
Once the sun decided to play peek-a-boo from behind the clouds, our young gentlemen began to awaken. "Are we there yet" started to echo in the van followed closely by, "when is breakfast?" With our breakfast stop came the mandatory bathroom speech, "go whether you think you need to or not."
Our normal carefree ride to Florida accompanied by various car games including name that capital (yes, we all could once name all the capitals in the USA – not sure if I want to test my skills now) and 'I Spy' were complicated because our twelve-year-old son required us to stop frequently for bathroom breaks. Like most parents with young children, we knew not to allow them to overindulge in liquids while traveling. Nonetheless the bathroom breaks continued. Our normal nine-hour trip was more like a tedious eleven-hour journey.
We arrived at our resort prepared for fun in the warm Orlando sunshine. We planned our days at Disney and Universal Studios. However, upon our arrival our oldest son was not his typical adventurous self. Space Mountain and Expedition Everest were his favorite rides. Yet, he seemed to tolerate them for his dad; opting to ride a few kiddie rides with his younger brother. By day two we assumed he caught a virus, and we enjoyed the amenities of the resort instead of venturing to the amusement parks. By the time we returned home, our thoughts had shifted from a twenty-four- or forty-eight-hour virus to the flu. We shortened our stay and returned home late Wednesday night.